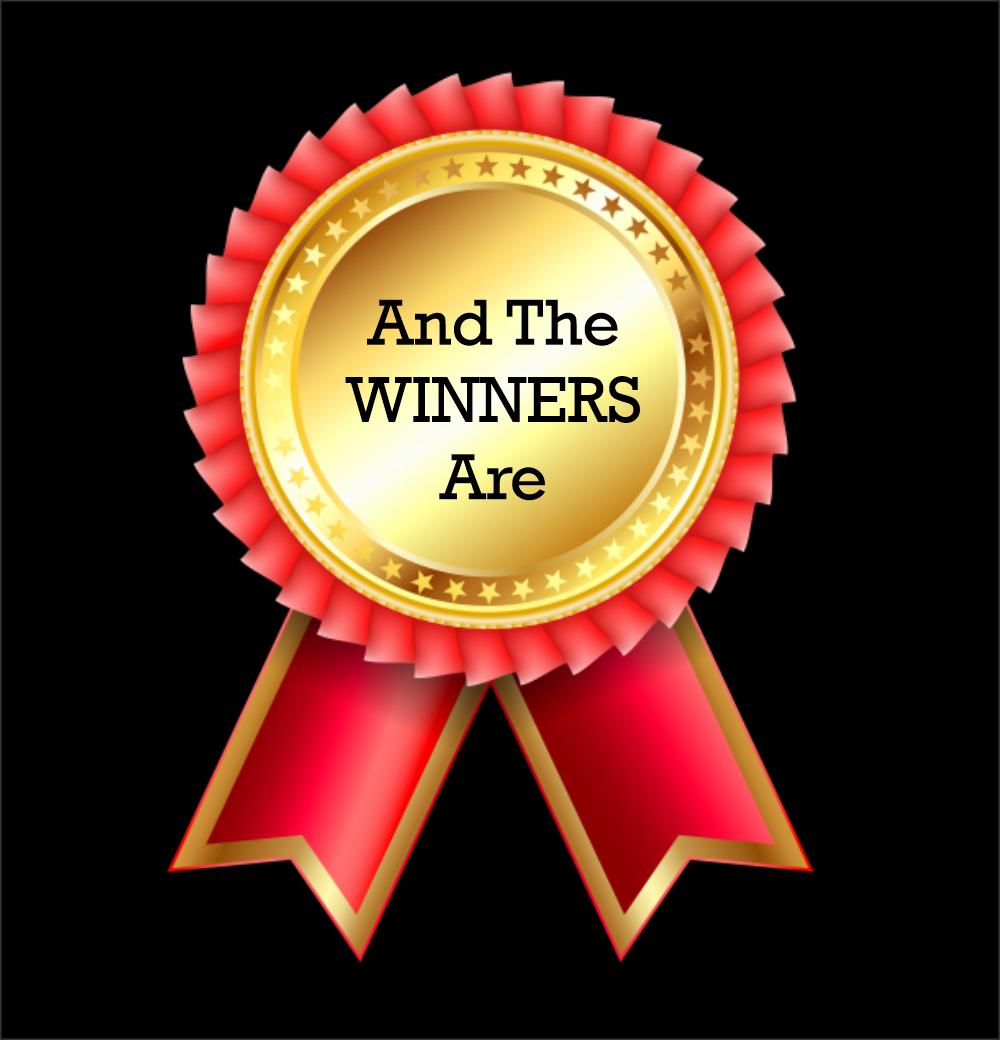 FOR IMMEDIATE RELEASE
The Burton Fletcher Foundation Announces The Winners of Its Second Annual Animal Welfare Heroes Contest
The Burton Fletcher Foundation for Animals officially started the second annual Animal Welfare Heroes Contest on the first of January, 2023. Animal advocates in South Georgia and North Florida were invited to tell us about the incredible efforts made by people and organizations to preserve the lives of animals in peril. The response was phenomenal. Through the tales of the unshakable heroes who defend the rights of the voiceless, readers are left in awe. Resounding epic tales of the area's incredible men and women who dedicate their lives to save animals from abuse, neglect, and homelessness were shared by those in the know in the rescue community. Many animal species have their lives altered daily.
Stories were told about people who would never turn down a request for assistance, open their homes to abused animals, and seek out foster homes for animals that can't be returned to the wild. Some of these heroes speak to groups of kids about being helpful and kind to animals, while others lobby local and national politicians. It is undoubtedly recognized that taking care of sick puppies or feeding hungry animals prevents many of these assiduous superstars from getting adequate rest.
This contest shined a spotlight on the many unsung heroes who continuously stepped up to a call to save the lives of shelter animals by seeking out and transporting them to willing foster care, often the day before they were to be euthanized. These Samaritans help animal welfare groups by transporting animals to and from appointments and giving their blood, sweat, and tears to the cause. People like this work diligently to accomplish things, such as: constructing kennels and fences; renovating and reopening closed animal shelters; transferring pregnant cats, dogs, ill animals, and even wild animals. The men and women called to serve the animals often dig deep into their pockets for funds.
What were the results of the contest?  It is a challenging task to create an accurate image of what animal rescue entails. Yet holding this competition gave the Burton Fletcher Foundation for Animals a more precise awareness of rescue champions through word pictures and incredible accounts that will now be shared. When speaking of the tireless undertakings of these animal welfare heroes, there are no losers; and everyone comes out on top!
Mr. Charles DeVane was unanimously esteemed with a first-ever award, the Charles DeVane Award of Distinction, for his exceptional and continuous commitment to animal rescue. This award was created to honor Mr. DeVane's lifetime commitment to animal rescue in South Georgia. For his resolution, we at the Burton Fletcher Foundation and the community have bestowed upon him the highest honor for his unwavering efforts.  Above his many undertakings in serving animals has been his tenacity to improve and update old animal control ordinances through legislation. In future years, this same award will be presented to other animal welfare heroes who distinguish themselves as animal welfare heroes.
The following details highlight the 2023 Animal Welfare Heroes and each of their titled awards: Senior K9 Rescue was esteemed with The People's Choice Award as the recipient of the most votes and was also awarded the Elder Dog Lifesaving Award for their impeccable service to older dogs. (Heather Gavitt) South Georgia Equine Rescue received the Horse & Dog Superior Rescue Award for serving nine counties in rescuing dogs and horses; (Michelle Dupree). Echols Animal Rescue was acknowledged as the Top Rescue in Rural Georgia Award for her unassisted help of animals in a rural area; (Jessica Pisciotta). Steadfast Wildlife Rescue was bestowed with the Wildlife Rescue and Rehabilitation Award for her unrelenting care and kindness for wild and domestic animals; (Amy Whitehead). Lowndes High School Friends Fur Life was honored with the Animal Welfare in Education Award for her role in youth awareness involving animal care, and (Nancy Daniels) Quitman Paws & Play reached the Animal Rescue Transporter Award as a humane society founder and interstate rescue hero. Married partners (Nancy and Danny Griffin) received the Exceptional Efforts in Team Rescue Award for their collaborative efforts in providing animal rescue and care. (Jessica Ganas is shown in the enclosed photo receiving her Exceptional Small Shelter Management Award and financial support from the Burton Fletcher Foundation for Animals for her animal rescue efforts) for her extraordinarily gifted management of the Lanier County Animal Shelter. She received the Exceptional Small Shelter Management Award for creating shelter fundraisers, marketing animals for adoption, and dedicated community outreach in an extraordinary manner for a small animal shelter.
(Candas Bennett) Simply Grace Rescue, was valued with an Outstanding Animal Care Award because she devotes her time and energy to unwanted and abandoned animals; (Kathy Williams Jones) WAGS Rescue, was named with the Influential Lifesaving Award for dedicating her life to offering last chances to animals; (Cindy Moses) USA Rescue Team, attained the Animal Sanctuary Expert Award as a sanctuary overseer where she cares for domestics, donkeys and pigs; (Sandra Wheeles) Sandra's Pups, earned the Expert Animal Trapper & Rescue Award due to her tireless efforts in wildlife rescue; (Rosalie Bonney) Thomasville Humane Society, was prized the Animal Rescue and Leadership Award for her perseverance in animal rescue; (Duran Fowler-Owen) Steadfast Wildlife Rescue, accomplished the Trap-Neuter-Release Special Award for set-up and catch for TNR (Trap-Neuter-Release) programs in areas where homeless animals live; and (Crissy Lee) Spay Our Streets, merits the Dedicated Spay-Neuter Hero Award for her unfailing dedication to saving feral cats.
Nominees and qualifying participants received beautiful certificates acknowledging their awards and financial compensation, along with gifts of appreciation given to nominators, nominees, and qualifying participants. The Burton Fletcher Foundation was grateful to Ms. Linda S. Cole from Florida and Ms. Katie Parsh from Pennsylvania, who served as Senior Judges for a second year.
The foundation could not hold contests without the support of its sponsors, and the community is encouraged to support these professionals and businesses. Sponsors for this contest include (Philip Guthrie) Colson Printing Company; (Tim Conlon) Conlon Law Group, providing closing attorneys across Georgia and South Carolina; DesignMaze, website developers and technology experts; (Deb Enfinger & Melissa Tolbert) Lamar Advertising Company of Valdosta, outdoor signs; (Prof. Burton Fletcher, J.D., MBA, Ret.) President & Founder, Burton Fletcher Foundation for Animals; (Diane Hotchkiss) Sunrise Irrigation & Landscaping; (Arthur Rush) Berry Global, nonwoven, flexible, and rigid products; (Clarence Spires) ReMax Realty; (Dr. Michael A. Delaney, DVM & Dr. April Mathis, DVM) Azalea City Animal Hospital; and (John Dukes, CPA) Brandon, Rackley & Dukes. Profiles of the sponsors are offered on the website at: www.burtonfletcherfoundation.org/our-sponsors.
The Burton Fletcher Foundation for Animals, Inc. is a non-profit, 501(c)(3) corporation founded by Prof. Burton Fletcher, J.D., MBA (Ret.), dedicated to advocacy for animals in need, reducing the euthanasia numbers in the Lowndes County Animal Shelter, and promoter of spaying and neutering. The foundation and its members work diligently to achieve a "no-kill shelter" in Lowndes County and serve as a cheerleader and supporter of animal rescue organizations across South Georgia and North Central Florida, honoring the animal welfare heroes who work diligently without the benefit of governmental support, whether financial or acknowledgment. Your tax-exempt contributions to the Burton Fletcher Foundation, www.BurtonFletcherFoundation.org, make our mission possible.