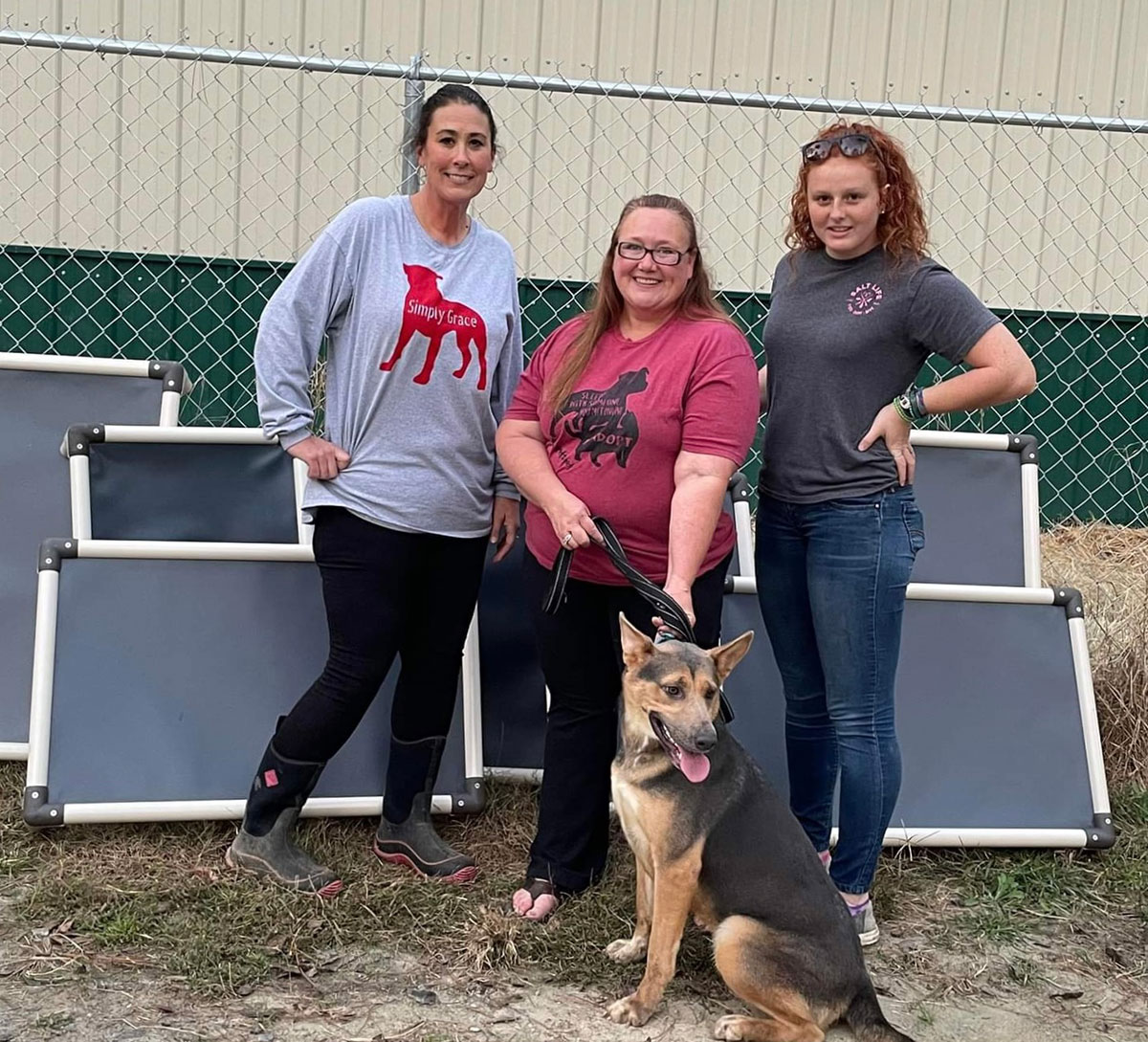 CB Animal Welfare, a Tifton Blessing for Rescue Dogs
CB Animal Welfare, a local animal welfare organization in Tifton, owned and managed by Candas A. Bennett is dedicated to changing legislation, stopping unnecessary euthanasia, rescuing homeless dogs and cats, and encouraging spaying and neutering of pets. Pictured here is the team from left to right (Wendy Spires, Candas Bennett, Kristina Mothershed and Gray, a rescue dog ready for adoption!) with ten chew-proof dog beds, generously donated by the Burton Fletcher Foundation for Animals, Inc., www.BurtonFletcherFoundation.org, a non-profit charity dedicated to assisting animal shelters and animal welfare organizations in South Georgia.
Like most, CB Animal Rescue runs solely on donations from generous individuals and organizations. They consistently have dogs on their property who need food, toys, medical treatment, and more. CB Animal Welfare operates with only a small staff of four, and their mission and goals are to one day, not have to rescue, because every animal has a good home. But until that day comes, this organization will continue to fight for those animals.
If you'd like to contribute, please donate via PayPal at [email protected], or their Paws Furever Home Inc. Amazon Wish List. You can send donations directly to them at: CB Animal Welfare, 1147 US Hwy 319 N. Tifton GA 91794. You can also call: 229.322.3564 or email them at: [email protected].