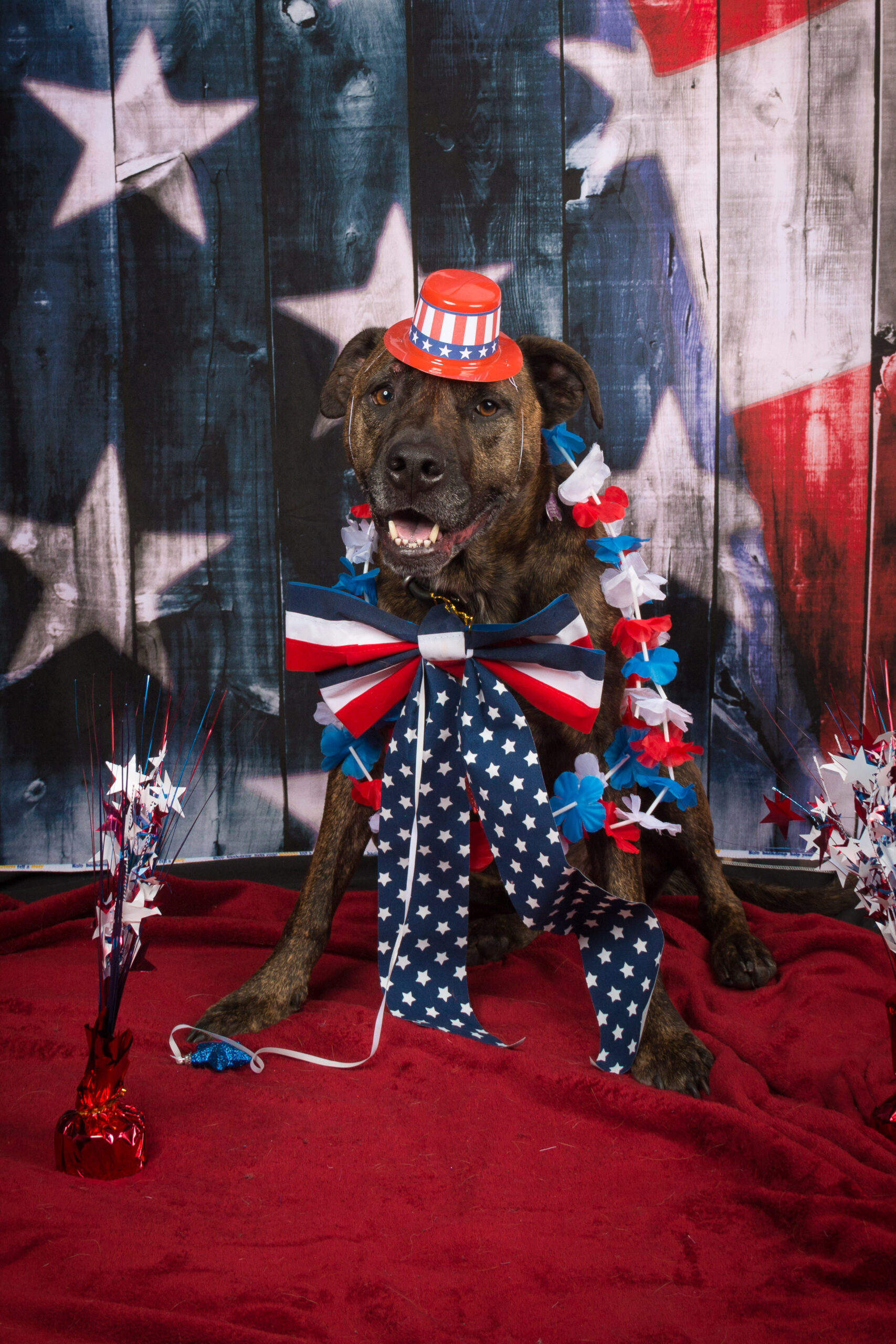 Patriotic Rescue Pets winners named
VALDOSTA — The Burton Fletcher Foundation for Animals recently announced the conclusion of its nationwide Patriotic Rescue Pets Photo Contest.
The Fourth of July-themed contest started June 1 and ended June 30, organization representatives said in a statement.
The foundation offered $1,000 in prizes that were split between the winners and animal rescue organizations.
"This contest is an opportunity for foster parents and adopted animal owners to share the love of their pets while raising awareness of animals in need," representatives said.
More details are on the website at https://www.burtonfletcherfoundation.org/current-and-past-contests/.
Christine Staron earned first place, winning $500 with half going to her animal rescue organization: BARC Humane Society.
Julie Dykes earned second place, receiving a $300 award, with half of the prize going to her animal rescue organization: Humane Society of Valdosta/Lowndes County.
Jeremy Stake earned third place, receiving $200 with half going to Shady Owl Ranch Rescue.
In addition, Burton Fletcher, president and presiding director, awarded more awards to:
Rebekah Harp, President's Personal Choice Award and Compelling Story Award, and Kelly Shoemaker, President's Personal Choice Award. Each President's Personal Choice Award winner will receive a $100 donation to their charity, representatives said.
The Greater Valdosta United Way will receive $100 for the People's Choice Award and the Compelling Story Award for "their fantastic story and photo of their favorite office worker." Linda Mathews also won a Compelling Story Award.
Honorable Mention Awards were given to Brent Cartwright, Donna C. Clark, Haylee Denton, Beth Fields, Prudence Gurnick, Beth Hall, Linda Mathews, Michelle Ryder and Jana Tullock.
Contributor Awards were presented to Amy McClure and Jeana Strickland.
Judges for this contest were Ally Orenstein, interior designer with Susan B. Bozeman Designs, as a recent UGA graduate, her senior exhibition was on animal shelter designs. Husband and wife artists Evelyn Davis-Walker and Steven Walker are professional artists and animal lovers. Both have received multiple national awards in recognition for their mixed-media contributions. Javon Longielier, Javon Longieliere Studio, is an award-winning professional photographer located in Valdosta.
Tara B. Parker was a supervising director for this contest.
She said, "My biggest goal is to reduce the practice of euthanasia drastically. We can do this by reducing overpopulation. This is accomplished through spay/neuter services and reduction in breeding – planned or 'accidental.'"
"The Burton Fletcher Foundation for Animals has gained a following from many animal activists in the area and looks forward to more growth in the coming years," representatives said.
Fletcher, a retired full professor of business administration and emeritus attorney, is the president and a supervising director of the Burton Fletcher Foundation for Animals.
"We wish to promote adopting from animal shelters and animal rescue organizations instead of buying animals. We have far too many animals entering our animal shelters due to a lack of responsible spaying and neutering by negligent owners only to be euthanized due to a lack of homes for them," he said.
Photo contest sponsors are Tim Conlon of the Conlon Law Group, Clarence Spires of ReMax Realty, Dr. Michael A. Delaney, DVM, of Azalea City Animal Hospital, and Art Rush of Berry Global and John Dukes, CPA of Brandon, Rackley & Dukes, CPAs, Valdosta.