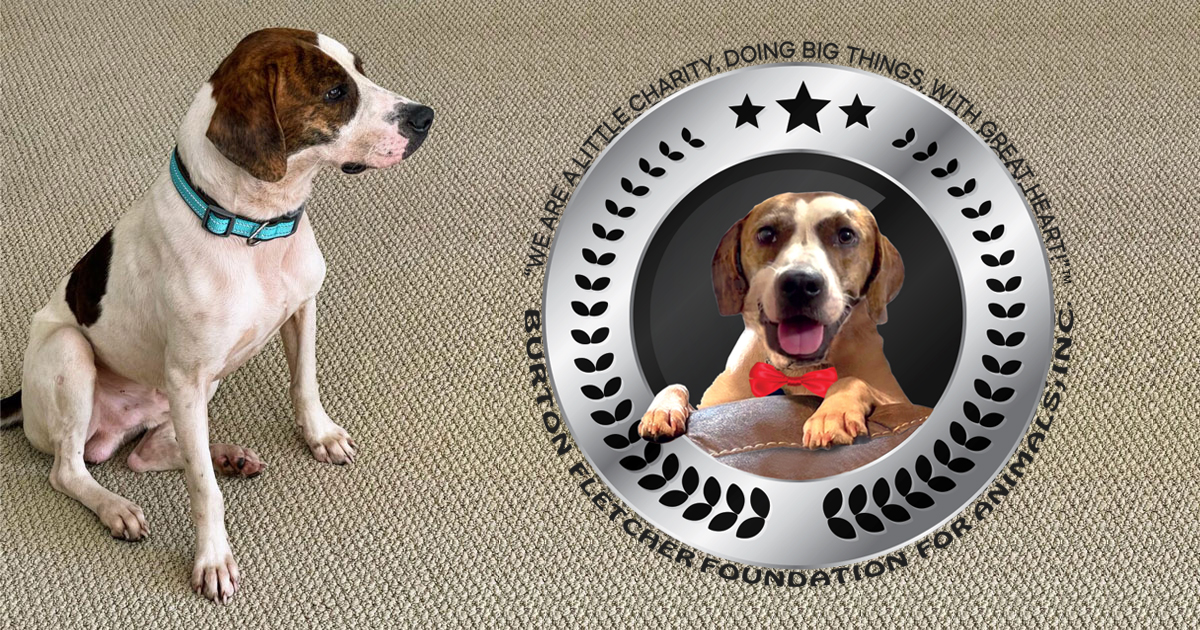 FOR IMMEDIATE RELEASE: OCTOBER 27, 2022
Burton Fletcher
The Burton Fletcher Foundation for Animals, Inc.
www.BurtonFletcherFoundation.org
Happy Holidays! Rescue Pets Photo Contest 2022 Contest
Hosted By The Burton Fletcher Foundation for Animals, Inc.
Valdosta, GA: The Burton Fletcher Foundation for Animals, Inc., www.BurtonFletcherFoundation.org, is thrilled to host its Second Annual "Happy Holidays! Rescue Pets Photo Contest!" This contest is national in scope, and the spirit of this holiday-themed event is, Photography with Little Editing and the Celebration of Animal Welfare, so grab a camera and your rescue animal and start snapping some great photographs!
The enclosed photograph was the winner in First Place last year. The photo was taken by Ms. Cheri Pearson of San Mateo, California. She won for her image of a dog on a present. Her picture was clear, crisp, and met the theme. Her rescue dog was adopted from Muttville (Senior Dog Rescue), www.muttville.org.
Entries will be accepted between November 1, 2022, and December 15, 2022, at noon EST. Amateur and professional photographers are welcome to submit photographs in two separate categories. Winners will select an animal rescue organization of their choosing to receive a monetary award in the winner's name. A photo of last year's winner is included, and pictures from last year's contest can be seen at https://www.burtonfletcherfoundation.org/happy-holidays-rescue-pets-photo-contest-2/.
Winners and qualifying participants will receive beautiful certificates in recognition of their winning participation, including a People's Choice award and Honorable Mention awards. See the website for full details at: www.BurtonFletcherFoundation.org. There are two categories in this contest, amateur and professional, with $1,400 in total prize money to benefit animal rescue organizations. All animals in this contest must have been adopted from an animal shelter, animal rescue organization, or in other circumstances of distress. Fosters are eligible for this contest.
Judging this contest is Senior Judge Mr. Javon Longieliere, CPP, Photographic Cr, of Javon Longieliere Photography, https://www.longieliere.com/, Remerton, Georgia, 770-715-4410, an award-winning national photographer based locally in our community. Mr. Longieliere is a Certified Professional Photographer, one of approximately 2,500 worldwide. He also possesses the Photographic Craftsman degree, earned by educating many others in photography.
Sponsors for this contest include (Burton Fletcher) Burton Fletcher Foundation for Animals, Inc.; (Philip Gutherie) Colson Printing Company; (Attorney Tim Conlon) Conlon Law Group, providing mobile closing attorneys across Georgia; DesignMaze, website developers and technology experts; (Deb Enfinger) Fairway Outdoor LLC, outdoor media; (Diane Hotchkiss) Sunrise Irrigation & Landscaping; (Arthur Rush) Berry Global, a 13-billion-dollar company in 2019; Clarence Spires, Realtor, ReMax Realty, Valdosta; (Michael A. Delaney, DVM & April Mathis, DVM) Azalea City Animal Hospital; and (Johnny Dukes, CPA) Brandon, Rackley & Dukes.
Profiles of our sponsors are presented on our website at: https://www.burtonfletcherfoundation.org/our-sponsors/. We could not hold our contests without the support of our sponsors, and we encourage the public to support their businesses.

About The Burton Fletcher Foundation for Animals, Inc.: Founded and presided over by Prof. Burton Fletcher, J.D., MBA (Ret.), the Burton Fletcher Foundation for Animals, Inc., is a tax-exempt, 501(c)(3) nonprofit dedicated to advocacy for animals in need, reducing the euthanasia numbers in the Lowndes County Animal Shelter, and obtaining a "no-kill shelter" in Lowndes County. The organization also serves as a cheerleader and supporter of animal rescue organizations across South Georgia and North Central Florida. Your tax-deductible contributions and sponsorships make our mission possible.