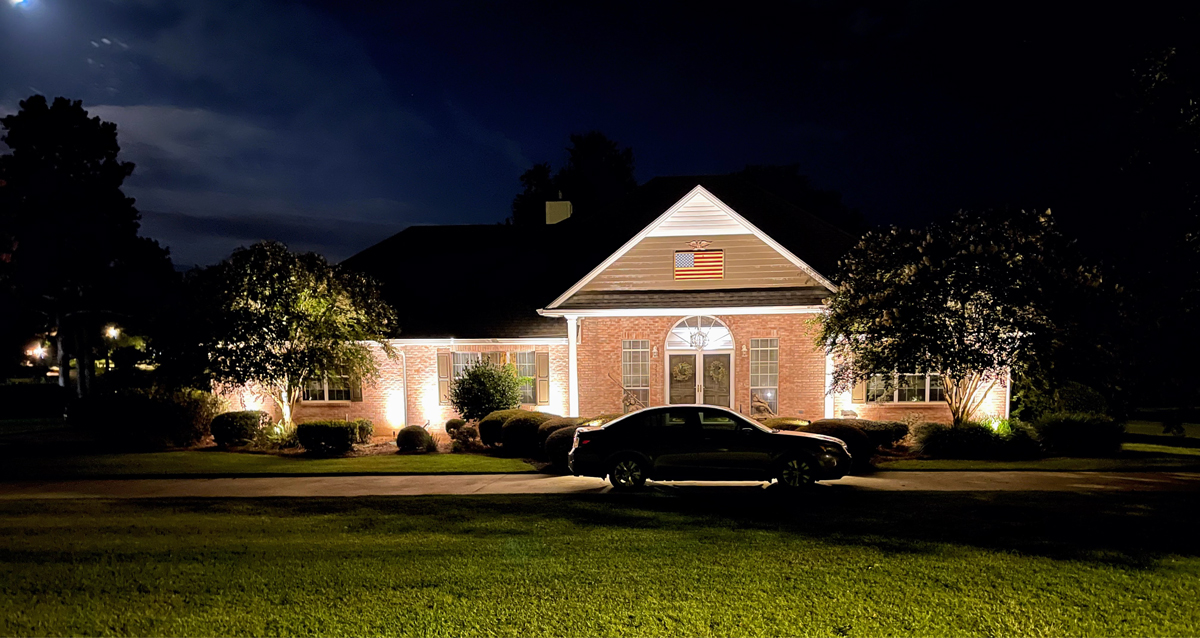 Diane Hotchkiss
Sunrise Irrigation and Landscaping
P.O. Box 730
Lake Park, Ga 31636
229.241.9450
229.251.9787
dhotch2634@yahoo.com
We thank Sunrise Sprinklers and Landscaping company for its support of the Burton Fletcher Foundation for Animals, Inc. in our mission to save homeless animals. Their work on my home sprinklers, landscaping, and an outdoor lighting project was excellent. I hired them to install low-voltage lighting to illuminate the front of my home at night, as shown in the photo. The lighting was carefully and perfectly placed, looks beautiful, and I constantly receive compliments. I highly recommend Sunrise for any yard, sprinkler, landscaping, or lighting projects and commend them for their compassionate support of animal rescue organizations to benefit our community. Sunrise Sprinklers and Landscaping serves South Georgia and North Central Florida. Please consult them for your next home or yard project. I know that you will be pleased with their work and professionalism.
Burton Fletcher
Burton Fletcher Foundation for Animals, Inc.
President & Executive Director