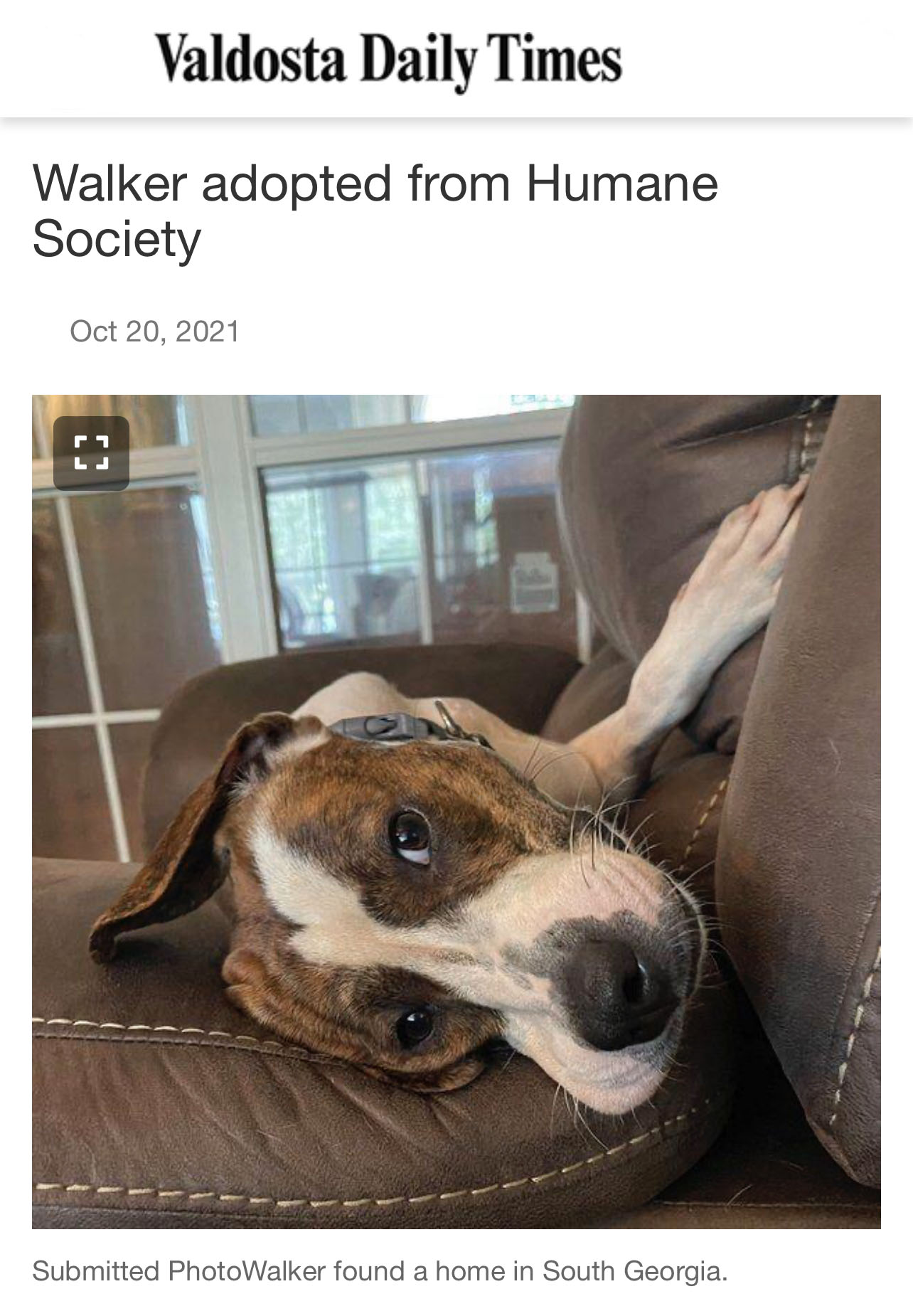 Source of Publication: Valdosta Daily Times
Date of Publication: Oct 20, 2021
Burton Fletcher recently adopted Walker from the Humane Society of Valdosta/Lowndes County.
He is a wonderful dog," Fletcher said.
We are fortunate to have numerous animal welfare organizations in the Lowndes County area that have the interests of animals as a top priority as part of their mission. I hope everyone will volunteer, donate, foster and adopt animals in our community. These animals are precious and their love is bountiful," Fletcher said.