Judges of the "Animal Welfare Heroes, 2022"Competition Hosted By The Burton Fletcher Foundation for Animals, Inc.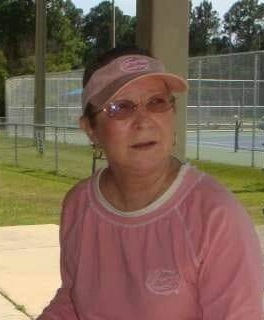 Linda S. Cole has been the owner of L. Cole & Associates, the Nationally Certified Federal, State & Local Government Grants Planner, Developer, & Reviewer since 1974. She is the U.S. International Presidential/DOJ Service Award Winner (April 2000), and Best Victim Services program in the world. She has been on the Marquis Who's Who in America & the World since 1998. She was on the City of Jacksonville, FL, Mayor's Public Service Grants Review Team: Reviewed & Monitored 250 Public Service Grant Programs, 501(C) 3 agencies that provided Human & Animal Protective Services to the Community, including the Jacksonville Zoo's $7 million grant contract. She is a former Investigative News Reporter for the Palm Beach Post, after having been the first woman board elected Managing Editor of the Nations largest Collegiate Student Newspaper, The Florida Alligator (Go Gators!). She is a University of Florida Alum, B.S.J.M. News Editorial Journalism.
Now, the most important news for you: Pet owner of cats and dogs, for 67 years, (since age 4). Grew up in a family of  pet lovers! Even my sister now fosters a pet snapping turtle, hatched by my nephew from an egg found in a creek, and my nieces' chickens! We Are FOREVER, "NO KILL" ANIMAL ADVOCATES! I've also been the very proud maid for eleven very special rescued kitties, since 1989: Babi, Bowie, Vicki, Sugar Bea, Bop, Grayson, Bootsy, Lucky, my indoor kitties & Haylee, Hootsy & Shadow (Our Foster Care "Patio Friends" since 2015).
Katie Parsh has loved animals her whole life, and has had all kinds of pets, from hamsters to horses. She graduated from Allegheny College in Meadville, PA with a bachelors in Environmental Science, in 2006. Since then, she has held a variety of jobs, moved to Nebraska, and back to Pennsylvania, with her husband Mike, who is a Lutheran pastor. They have two boys, Ben and Sam, and the Parsh family also includes two dogs and four cats! They have recently begun fostering young kittens in their home, as well. Katie has worked full time for the Venango County Humane Society since September of 2019. When there is space, she works diligently to bring dogs in from other places. In her spare time, Katie enjoys camping, reading, social media, and crafts. She very much enjoys her work, and the wonderful people she has met in the world of animal rescue.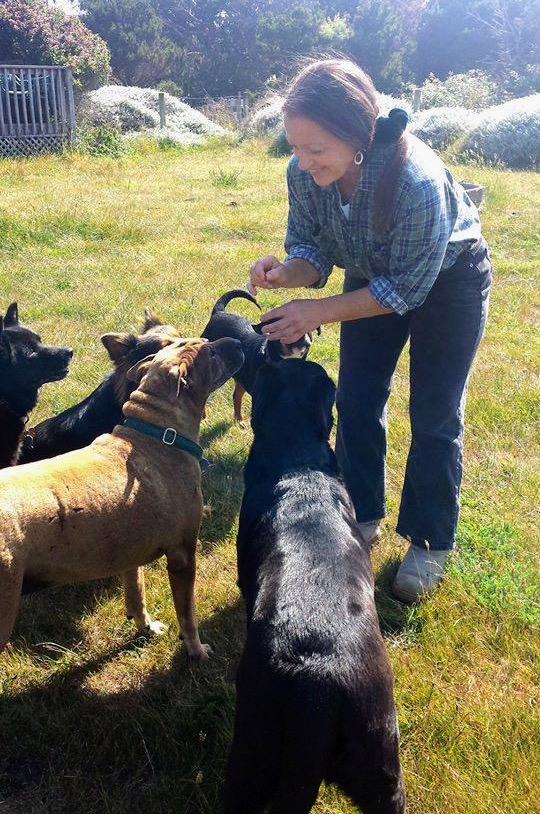 My experience with loving animals and rescue began in childhood.
Growing up with pets and riding horses from age 7, I volunteered at New York State's first no-kill private rescue near my home at age 14, where on weekends I cleaned pens and walked dogs on my breaks (in 1974 rescues hadn't yet started exercising or socializing their dogs).
In 1991, at age 31 I fell in love with the Chinese Shar Pei breed. For the last 30 years I've owned rescue pei, during 25 of which I've supported various pei rescues through international networking, designing benefit flyers and calendars, running fundraisers, checking adopter references, donating, and my own fosters and adoptions.
Over the years I've also worked with two outreach organizations for pets of the homeless: Second Chance in Fort Bragg, CA and Street Dog Project in Ashland, OR.
In two years with Second Chance I assisted with setup, breakdown, and animal handling at their monthly public event for free flea/tick care, shots, and free dog and cat supplies.
In ongoing support of Street Dog Project, I've continued to donate supplies and help at outreach events.
In the year before Covid, before shelter protocols changed, I also volunteered biweekly at the local Jackson County Animal Shelter here in Ashland, OR. I attended trainer and handling classes, and helped walk dogs and rotate them in socializing playgroups.
During the same period I also volunteered biweekly at the local award-winning Equamore horse sanctuary, where I groomed and handled abused rescue mustangs and horses and cleaned equipment.
I continue to learn, educate, and network death-row and rehomed dogs as much as possible with the wonderful shar pei breed and their specific needs.
Currently I'm in the process of creating a comprehensive shar pei resource page on Facebook called Shar Pei Central Intelligence Agency.
Over the years I've become very familiar with the unique medical needs of the shar pei breed.
I've shared veterinary information and resources whenever possible, including arranging distance consults with the UC Davis Veterinary Teaching Hospital. And as a client, my fees over the years have also probably helped put the children of at least three veterinary surgeons through college.
I currently am.owned by four young shar pei, aged 13 weeks to 1 year. 🙂