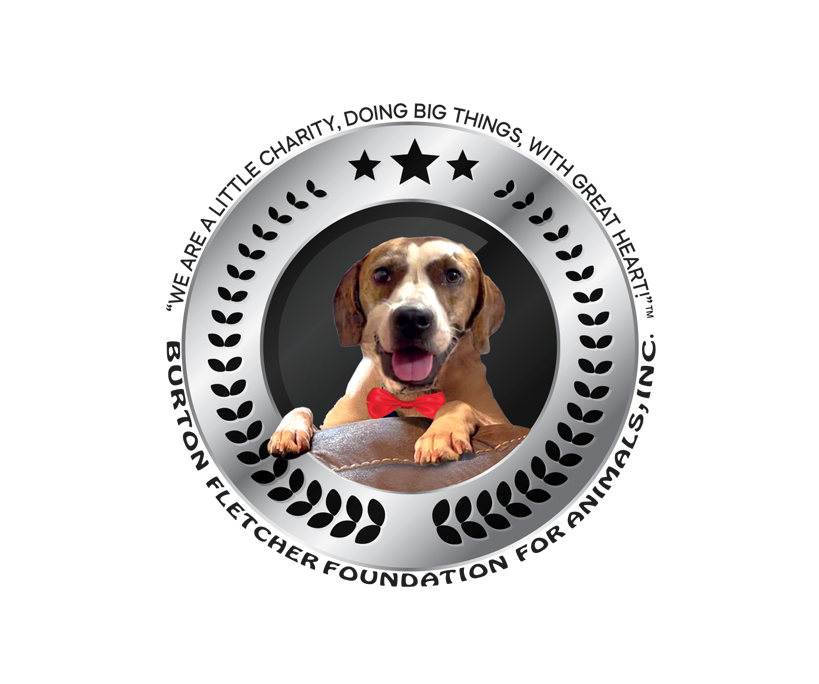 FOR IMMEDIATE RELEASE: 12.20.2021
BURTON FLETCHER FOUNDATION ANNOUNCES WINNERS OF
Nationwide 2021 Shelter/Animal Welfare Adoption Dog "Happy Holidays!"
Photo Contest!
Sponsored By The Burton Fletcher Foundation for Animals, Inc.
Valdosta, GA: Professor Burton Fletcher, the President and Director of the Burton Fletcher Foundation for Animals, Inc. announces the winners of their Nationwide 2021 Shelter/Animal Welfare Adoption Dog "Happy Holidays!" Photo Contest.
Burton stated, "We feel that our first-annual nationwide contest helps educate the public that there are a great many beautiful dogs available for adoption in our communities through our animal shelters and animal welfare organizations. We encourage people to adopt rather than shop and buy!"
Photos of the first, second, and third place winners, along with other contestants, can be viewed on the foundation's website.  Burton acknowledged, "The rules for the contest were simple: Each photo must be original for the contest and include an adopted or rescued dog. Photos are judged 40% on creativity, 30% on theme ("Happy Holidays!"), and 30% on quality of the picture." See www.BurtonFletcherFoundation.org for a complete list of rules. 
Photos
Photos of color entries can be viewed at: https://www.burtonfletcherfoundation.org/contest-submissions/. Our one black and white photo can be seen at: https://www.burtonfletcherfoundation.org/contest/the-2021-shelter-animal-welfare-adoption-dog-photo-contest/submission/1939/.  
Results
The winner in First Place, #2011, winning a prize of $500.00, was Ms. Cheri Pearson of San Mateo, California. She won for her image of a dog on a present. Her photo was clear, crisp, and met the theme. She adopted from Muttville (Senior Dog Rescue), www.muttville.org. 
Second Place, #1564, winning a prize of $350, a pup in a Santa suit, was entered by Mr. Randy Pekich of Astoria, New York. He adopted from Pupstarz Rescue, www.pupstarzrescue.org.   
Third Place, #1846, winning a prize of $150, a cocker spaniel in a Santa suit in front of a Christmas Tree, with an expression of curiosity about the photo shoot.  The winner of this entry is Ms. Meredith Elizabeth Crum of Valdosta, Georgia. She adopted her dog from the Florida Cocker Spaniel Rescue, https://www.floridacocker.org, [email protected].
Judges 
Our esteemed panel of judges consists of Sementha Mathews, Marley Sinclaire and Damian Grey. Ms. Sementha Mathews is the Executive Director for the Turner Center for the Arts in Valdosta with a seven-member staff which promotes programming that positively impacts the region with cultural enrichment, art education, and entertainment. Learn more at www.turnercenter.org.  
Ms. Marley Sinclaire has been in the photography business for 5 years, and recently she opened Wild Magnolia Studio where she specializes in creative portraits. Learn more at www.marleysinclaire.com. 
Mr. Damian Grey is the owner of Film Story for eight years, where he provides opportunities, training, and resources to content creators, businesses, and organizations to create purposeful and solution-minded video content. Learn more at www.myfilmstory.com. 
Sementha Mathews started the City of Valdosta Photo Contest 14 years ago, which is still an active contest in our community from May through July each year. "I know full well the coordination it takes to get a contest grounded in a community, said Matthews. "This contest not only celebrates the art of photography but also the joy in pet adoption. Thanks for doing something good for this worthy cause! Great job!" 
Though not a judge, facilitating this contest was Mrs. Tara Parker, a well-known animal rescue advocate throughout South Georgia. Mrs. Parker has been volunteering for the foundation in multiple endeavors.  She is focused on a coordination of efforts between multiple rescue agencies from Maine to Florida to help assist with animal overpopulation and rescue. 
Burton pronounced, "I want to thank Ms. Mathews, Ms. Sinclaire, Mr. Grey, and Mrs. Parker for their contributions to this contest. We made an excellent team!" 
Burton Fletcher Foundation for Animals, Inc., Sponsor 
Professor Burton Fletcher (Ret.) is the founder, president, and director of the Burton Fletcher Foundation for Animals. He served in multiple academic and administrative roles on the college and university levels over a span of 27 years, rising to the rank of Full Professor of Business Administration.  He was credentialed in and taught Management, Marketing and Law courses. He is an Emeritus Attorney with the State Bar of Georgia.  Burton's biography can be found on www.CallOurLawyers.com. 
The Foundation is a tax-deductible, non-profit dedicated to assisting Animal Shelters and Animal Welfare Organizations as they seek to fulfill their missions to care for injured and homeless animals in South Georgia.
Persons having questions regarding the contest may direct them to [email protected].